Lowest Prices
DeMartini RV Sales has the lowest prices on in-stock and specially ordered coaches. We deal in high volume so we can get you the best prices.
Excellent Service
We treat every customer with integrity, honesty, plus old-fashioned service and expertise. Our staff and management are knowledgeable and experienced, and we have a friendly, respectful sales staff - with no high pressure.
A Family Run Business
The owner, Tim DeMartini, has been in business since 1974. Many members of the family work at the dealership along with a great crew of employees. Together, we strive for excellence, honesty, and superb service.
President's Day Show and Sale!
HUGE Selection! Slashed Prices and Amazing Deals! February 16-20
Featured Video
NEW! 2023 Newmar Dutch Star 4369
See what's new in the best selling luxury diesel RV! Full Walk through Video!
Subscribe to our YouTube Channel to see more videos!
2023 Dynamax Isata 5 4x4 28SS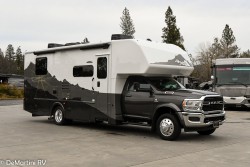 MSRP: $291,477
Get Sale Price
See where our customers come from...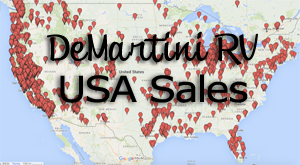 Submit Credit App